Welding & Spot Welding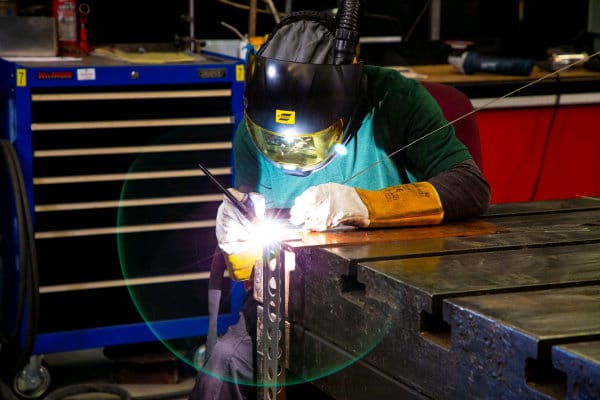 With over 60 years' experience in the field of high quality sheet metal, customers can be assured we offer only the highest standards when it comes to skilled sheet metal workmanship.
Our current long standing team of welders are highly skilled and trained in all manner of welding techniques. Capable of carrying out welding on all types of material from basic to the more complex we are confident you will not find a higher quality finish in the UK.
Greengate Metal Components not only invests in providing the highest quality welders available but also utilises the latest equipment and technology, ensuring our engineers can achieve the best possible results for our customers.
The welding and dressing process allows the component to be finished to a high standard, removing marks or reapplying grain where necessary to ensure a high quality finished item.
Greengate Metal Components also provides Drawing Arc Welding, CD Stud Welding, Braising, Soldering and Electric Arc Welding.
Other services
that you may be interested in