Bending and Forming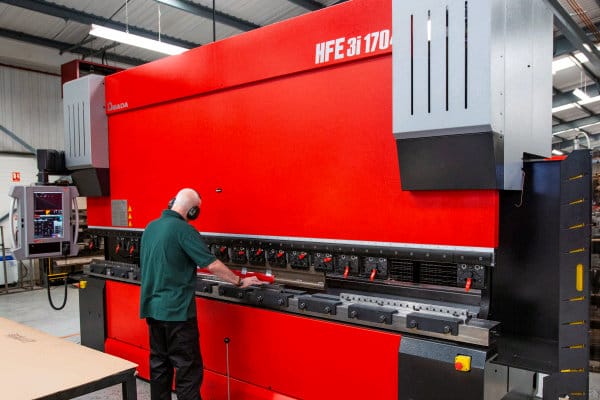 As one of the UK's leaders in precision sheet metal fabrication, Greengate Metal Components offers a complete range of sheet metal bending and forming services.
Greengate Metal Components has a total of 6 AMADA Press brakes with the capability of pressing 25 tonnes up to 170 tonnes and the ability of bending sheet lengths up to 4 meters. This equipment allows for outstanding reliability, accuracy and efficiency when it comes to bending and forming sheet metal. Resulting in a high quality product for our customers.
Greengate Metal Components offers the versatility to bend and form a wide range of material, sheet sizes and material thickness, whether it be in mild steel, stainless steel, aluminium and more. Our modern manufacturing facility can accommodate both large and small batch runs, giving more flexibility to our customers' requirements.Continuous investment in the latest software and technology, alongside our engineer's expertise, allows Greengate Metal Components to exceed the requirements of even the most challenging contracts from our customers whilst remaining competitive.
Other services
that you may be interested in