Design & Prototyping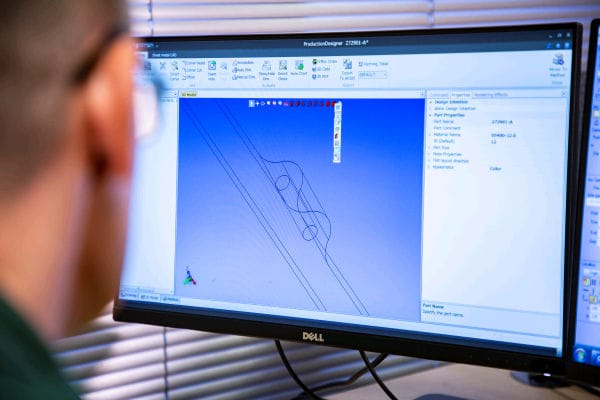 With over 60 years in the industry, Greengate Metal Components offers customers an outstanding level of service when it comes to the design and prototyping of sheet metal fabrication. With experienced technical sales managers and the latest design & CAD/CAM technology customers can be assured Greengate Metal Components can be relied upon from conception to completion.
Greengate Metal Components operates with the latest CAD/ CAM & design software to provide product simulations on new concepts, creating workable manufacturing programs, turning customer concepts into a completed component. By running these programs alongside our production control system, prototyping and experience we are able to offer accurate lead times and costs at the very early stages of our customers projects.
Our engineers and dedicated technical sales managers work closely with clients to provide the highest quality product at a competitive rate. By making manufacturing improvements, efficiency improvements and process streamlining. Our goal is to work in partnership with customers to create a high quality, value engineered product that is delivered on time and with an exceptional level of service.
By managing these projects accurately and efficiently Greengate Metal Components can convert concept, design & prototyping to full scale production in a timely and accurate manner.
Other services
that you may be interested in